Unitech Training Academy offers a convenient and affordable way to receive the certifications and training you need as quickly as possible. All our classes are designed to provide healthcare and public safety professionals with the very best training.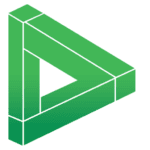 CPR Certification
Our CPR Certification Courses focusing on basic life saving skills are open to the public. Individuals and businesses can sign up for classes held at any of our locations or for a travel fee we can send instructors within a 25 mile radius of the campus to do on-site training for a minimum of 6 participants.
Massage Therapy CEU
Learn to help others feel better by enrolling in our Massage Therapy Continuing Education program. Massage therapy is essential to easing muscle strain and tension, improving circulation and helping to unwind and relax. Learn the skills you need to help ease pain and improve well being in others.
No matter what your story is